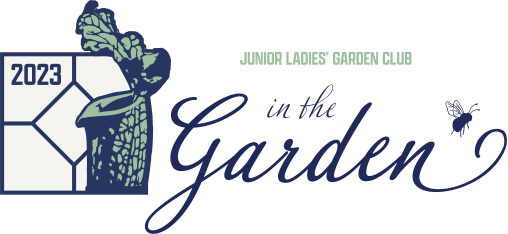 2023 Zone VIII Meeting
Athens, Georgia  |  April 24 – 26, 2023
1:00 pm – 5:00 pm
Meeting Registration
Lobby, SpringHill Suites Campus Hotel
220 S Hull St, Athens, GA 30605 (Directions)

12:00 pm – 5:00 pm
Flower Show Entries Accepted and Passed
Museum & Conservatory, State Botanical Garden
2450 S Milledge Avenue, Athens, GA 30605 (Directions)

5:30 pm – 6:15 pm
Welcome Cocktails & Hors d'oeuvres 
Founders Memorial Garden, UGA North Campus (Directions)
6:30 pm
Monday Evening Dinners for Attendees
Optional Prix Fixe Dinner at Chuck's Fish or "Dinner on Your Own
View Event Dinners Schedule
Chuck's Fish
220 W Broad St, Athens, GA 30601 (Directions)
6:45 pm
Judges' Dinner
(Invitation Only)
6:45 pm
Zone Representatives and Out of Zone Guests Dinner
(Invitation Only)
7:00 am – 8:00 am
Flower Show Entries Accepted and Passed
Museum & Conservatory, State Botanical Garden
9:30 am – 1:30 pm
Flower Show Judging
Museum & Conservatory, State Botanical Garden
10:00 am – 12:00 pm
Walking Tours of Gardens
Meet at Conservatory Plaza, State Botanical Garden
View Garden Tour Assignments
12:00 – 1:00 pm
Lunch on the Lawn
Discovery & Inspiration Garden, State Botanical Garden
1:30 pm – 3:45 pm
Business Meeting & Speaker (Jennifer Cruse Sanders)
Terrace Room, State Botanical Garden
4:00 pm
Flower Show and Museum viewing and Plant Exchange
Museum & Conservatory, State Botanical Garden
6:00 pm – 6:45 pm
Cocktails and Tour of Ann Frierson's Garden
7:00 pm – 9:00 pm
Dinners in Junior Ladies' Homes
View Private Dinner Assignments
Wednesday, April 26, 2023

9:15 am
Coffee
Chapel, State Botanical Garden
9:30 am – 11:45 am
Business Meeting and Speaker (Jennifer Ceska)
Chapel, State Botanical Garden
11:00 am – 2:00 pm
Flower Show – open to the public
Museum & Conservatory, State Botanical Garden
2450 S Milledge Avenue, Athens, GA 30605 (Directions)
View the Flower Show Schedule
12:00 pm – 12:30 pm
Alice H. Richards Children's Garden Tour
Children's Garden, State Botanical Garden
12:30 pm – 2:30 pm
Awards Luncheon
Terrace Room, State Botanical Garden
2:30 pm
Zone Meeting adjourned
2:45 pm
Flower Show entries and Plant exchange selections must be claimed and removed
2:45 pm
Optional River Hike, "Wildflowers & Birds"
Trails, State Botanical Garden
Jennifer Cruse-Sanders, Ph.D.
Jennifer Cruse-Sanders, Ph.D. is the Director of the State Botanical Garden of Georgia, which celebrates its 55th  anniversary in 2023. The State Botanical Garden is a 323 acre university garden with 33 acres of cultivated gardens and more than five miles of trails through significant natural areas. As part of Public Service and Outreach at the University of Georgia in Athens, GA, the garden serves the citizens of Georgia through educational programming, horticultural expertise, display gardens and conservation programs developed at the Mimsie Lanier Center for Native Plant Studies. In 2019, the award winning Alice H. Richards Children's Garden was opened and since then the State Botanical Garden has seen a 34% increase in annual visitation. More recently, a new entrance and accessibility project was opened including an outdoor elevator and walkway from the parking lot leading to a Discovery and Inspiration Garden with an emphasis on native plants, pollinators and wildlife. The new Porcelain and Decorative Arts Museum, with more than 1000 objects of art, was dedicated in April of 2022.
Jennifer has a M.S. and Ph.D. in Botany from the University of Georgia, and she completed her B.A in Biology at Boston University. Until 2017 she served as the Vice President for Science and Conservation at the Atlanta Botanical Garden where she launched the Center for Southeastern Conservation and helped to host the inaugural Southeastern Partners in Plant Conservation meeting with the US Fish and Wildlife Service, USDA Forest Service, and GA
Department of Natural Resources.
She is the recipient of the 2016 Marsh Award for International Plant Conservation from Botanic Garden Conservation International, the 2016 Carl N. Becker Stewardship Award from the Natural Areas Association, and 2015 USDA Forest Service, Wings Across America International Award for Urban Communities in Conservation. Through collaborative partnerships, she has helped to build networks for conservation across the southeastern U.S. and develop community
sustainability programs to establish native plants and pollinator habitats in greenspaces.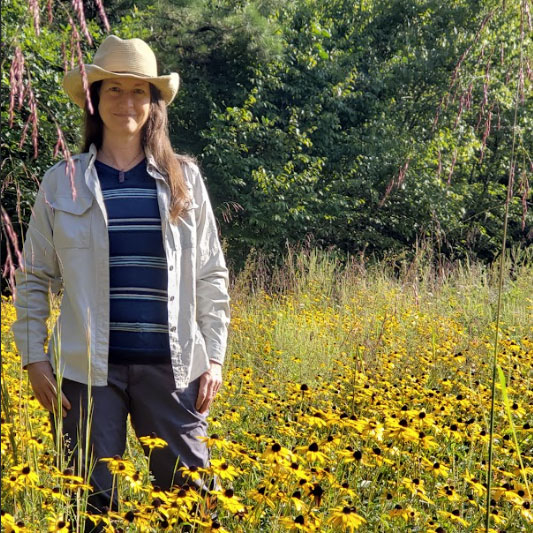 Jennifer Ceska is accredited Public Service and Outreach Faculty at the University of Georgia and has served since 1995 as Conservation Coordinator in the Science & Conservation Program of the State Botanical Garden of Georgia, Athens. She received her masters at UGA in horticulture with an emphasis on plant conservation. Her specialty is creating project driven professional networks and facilitating projects for endangered species recovery. She has consulted with 14 states in developing their own conservation networks. Jennifer serves as project manager for the Georgia Plant Conservation Alliance, coordinating over 60 organizations contributing recovery actions to 105 critically imperiled plant species in Georgia. Professionals contribute intellectual, experiential, and physical resources from all areas of plant conservation from population genetics to conservation horticulture to habitat restoration for safeguarding ex situ and plant community resilience in situ. While serving as project manager for the Georgia Plant Conservation Alliance, Ceska also coordinates the Georgia Native Plant Initiative for native plant materials development, and facilitates with partners the Georgia Milkweed Initiative for ethically and locally sourced Asclepias for Monarch recovery, and the Georgia Grasslands Initiative for restoration of grasslands in rights-of-way, old fields, and pocket prairies towards biodiversity. Ceska and colleagues launched the Connect to Protect program for Georgia, an initiative for schools, homes, patios, public landscapes, rights-of-way, and natural areas, getting native plants back on the land, creating beautiful displays that are ecologically relevant to wildlife. In 1994, Jennifer received the Catherine H. Beattie Fellowship from the Center for Plant Conservation and the Garden Club of America, and it literally changed her life.
Jennifer Ceska has been married to Patrick for 30 years. They have a son, Oliver who is 22. Jennifer has many beloveds including her Ceska Boys, Mom, kin by blood and love, Willie Nelson, Ladybird Johnson, coffee, botanical cocktails, her botanical family throughout the US, and the women of the Garden Club of America.
A GCA Zone VIII Flower Show
Open to the public
Wednesday, April 26, 2023
11:00 a.m. – 2:00 p.m.
Free of Charge
State Botanical Garden of Georgia
2450 S Milledge Avenue, Athens, GA 30605 [Directions]